Limited Time Discount: Get an extra 7% off on all orders over £500 using the code TRADE7 at checkout
Lindab steel guttering is an excellent choice for anyone looking for a long lasting, high quality rainwater system. Whether you're looking to install new guttering on a new building or replace an old, worn-out system, Lindab steel guttering offers a range of benefits that make it an ideal choice for homeowners and professionals alike.
One of the primary benefits of Lindab steel guttering is its durability. Steel is an incredibly strong and robust material that is resistant to rust and corrosion. Unlike other materials like aluminum or plastic, steel gutters can withstand extreme weather conditions, including heavy rain, strong winds, and even snow and ice.
We supply the full Lindab range, including all colours and sizes. Delivery time is 3-5 working days, depending on location. 
Lindab rainwater systems are quick and easy to install, cost-effective when compared with aluminum and cast iron systems and come with a 15-year warranty and are eco-friendly.
One of our best selling products, Lindab Magestic™, is coated with magnesium to protect zinc's porous structure against the elements – and corrosion. 
The Magestic™ guttering system is also self-healing and ages beautifully, forming a dark grey metallic colour within 3-5 years after installation. All Lindab Magestic products come with a 10-year warranty and are available.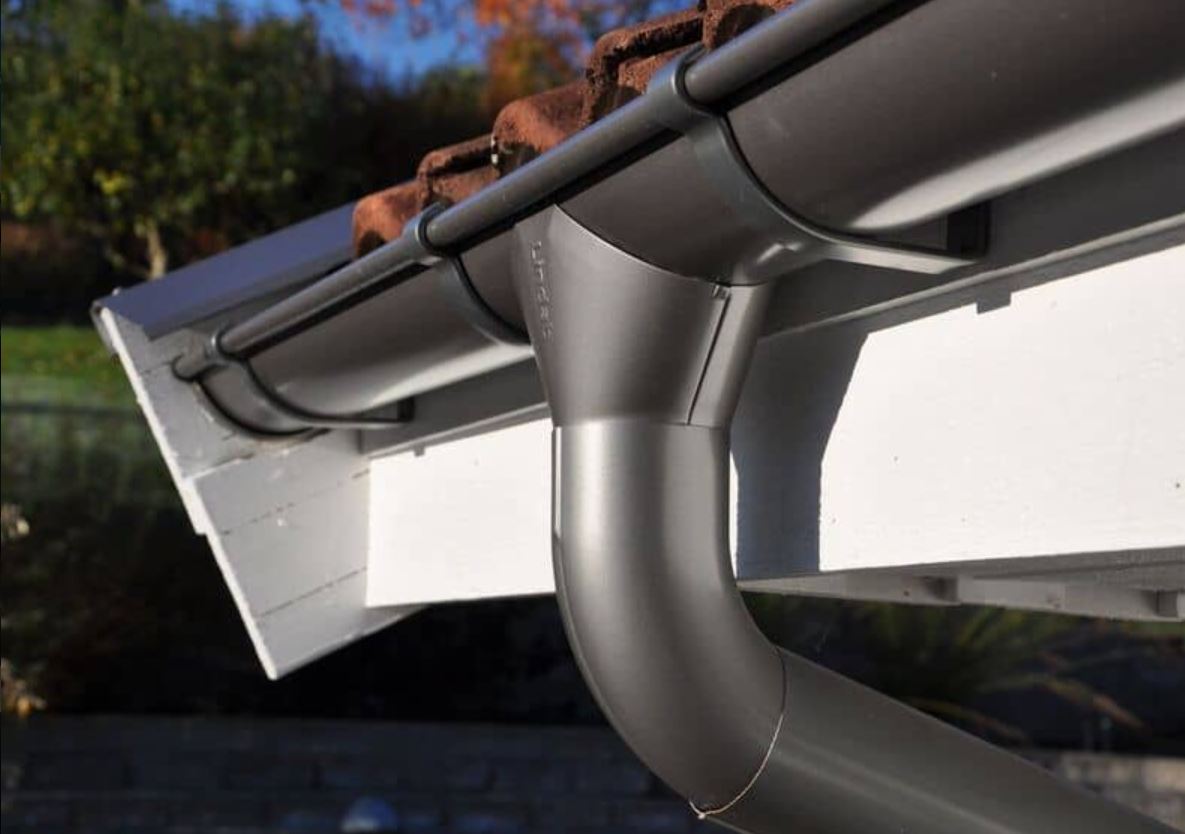 Eco Friendly
Lindab gutters are one of the world's most eco-friendly rainwater systems. Up to 30% of the material used in the Lindab guttering range comes from recycled sources. The gutters also have the lowest CO2 life cycle impact.
With the ever-growing threat of climate change and global warming, many individuals are now looking for a 'greener' rainwater system, and Lindab galvanized steel gutters are a perfect rainwater solution. 
15-year warranty
All Lindab rainline products come with a 15 year warranty. For Lindab's new range, Lindab Magestic™, the warranty is 10 years.
Having a warranty gives you peace of mind when purchasing your Rainline products, and we want all of our customers to be 100% satisfied with the products they purchase. If you have any questions, get in touch with us using this email: info@tradewarehouse.co.uk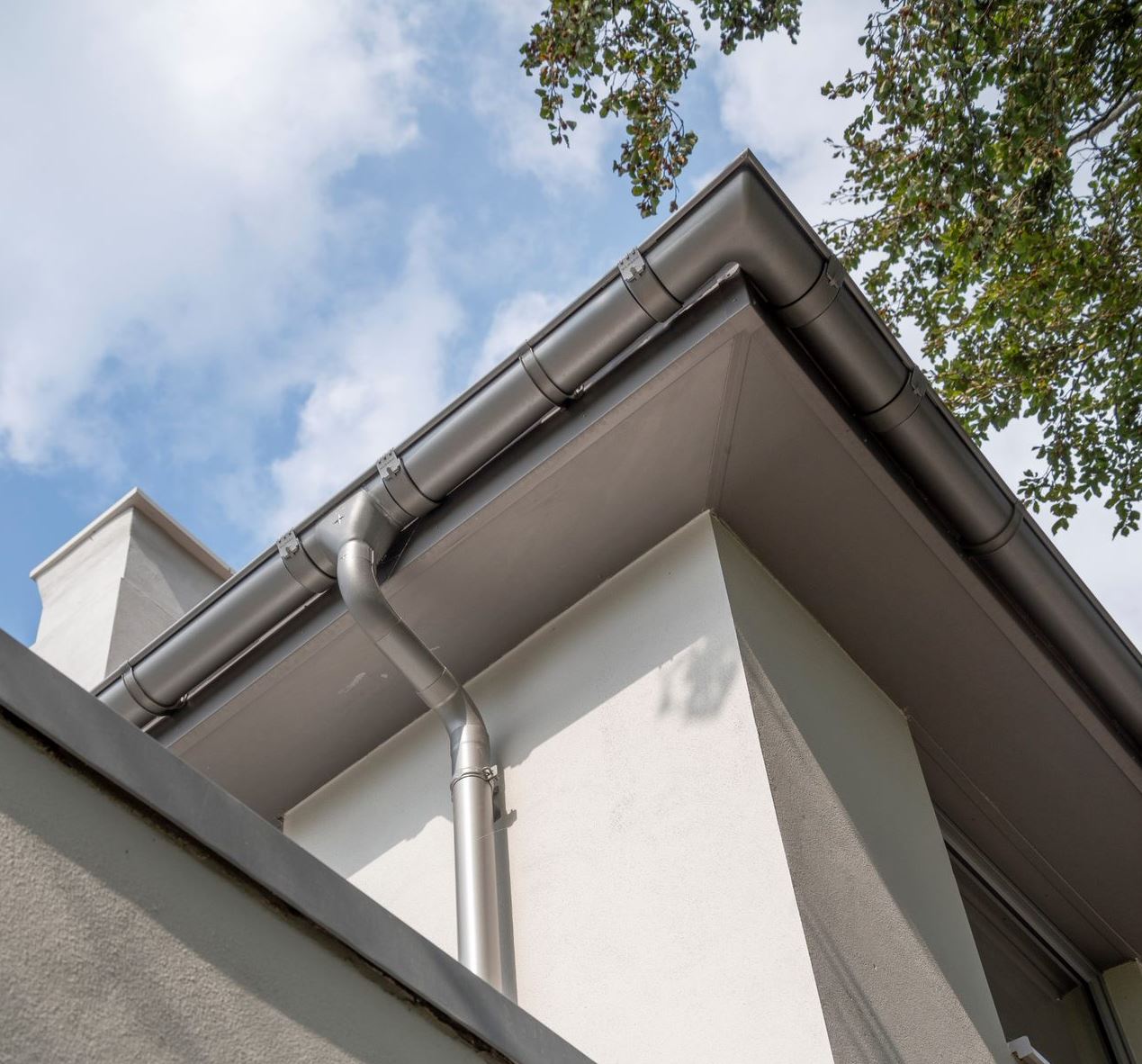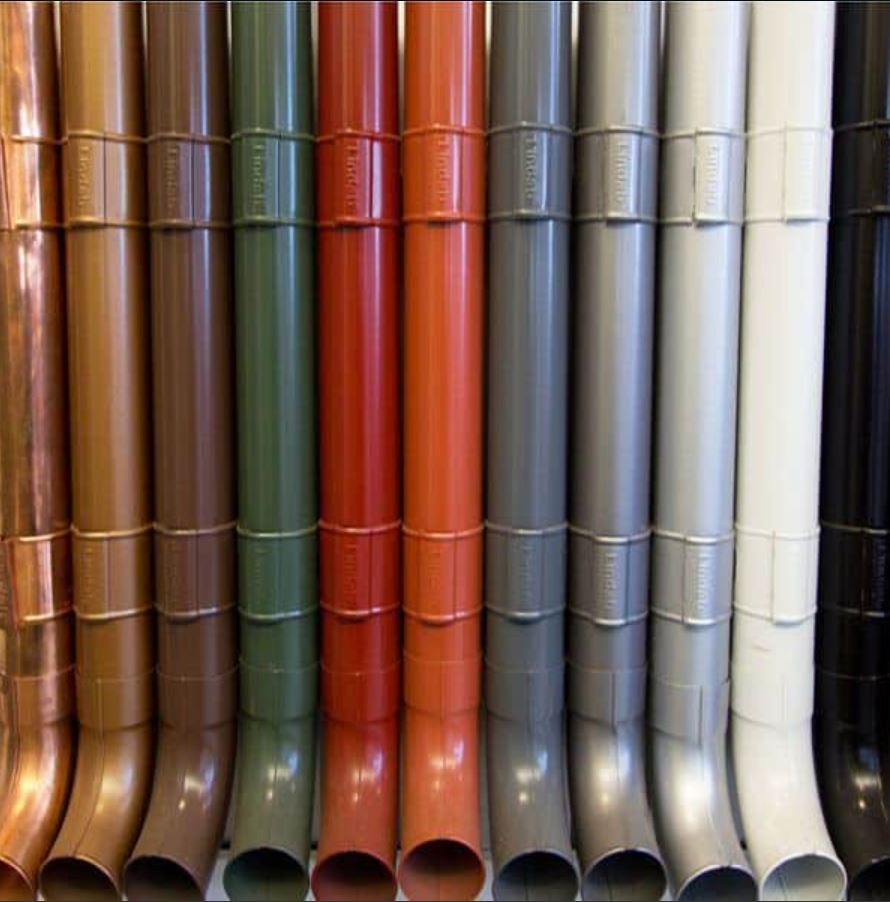 Huge Trade Discount
As one of the leading Lindab guttering suppliers in the UK, we can offer the most competitive prices on the market. We continually adapt our pricing model to give you the best price.
We can also get the items to you within 3-5 working days (for stocked rainwater products). If you need a custom RAL colour for your project, please drop us an email first and we'll confirm the details.
Lindab Guttering FAQs
For popular colours and sizes (Magestic™ Galvanised, Black, Anthracite ), we can get your order delivered within 3-5 working days.
Brackets should be installed no more than 600mm apart with end brackets and 100mm from the roof edge.
To calculate the quantity of brackets, simply divide the gutter length ( L) by 0.6 and add one extra bracket (i.e Bracket Quantity = L ÷ 0.6 +1 ).
Therefore, a 15m run of Lindab gutter would require 15 ÷ 0.6 + 1 = 26 brackets.
Yes, we can supply Lindab guttering products in all colours and sizes. Please check lead time before purchase, as non-stock items can take 3-4 weeks to get delivered to you.
Our most popular colours are Lindab Magestic, Anthracite Grey and Black.
Yes, Trade Warehouse works in partnership with Lindab UK. We can supply you with specific Lindab guttering products on a 3-5 day delivery timeline, depending on location.
Yes, absolutely. Please see our full warranty document in the help center for reference.
We advise all customers to look at the warranty document before purchase. The products in the Lindab Rainline range have a 15-year warranty, giving you peace of mind upon placing your order.
A common size for the UK is a 125 mm (5 inch) wide gutter matched with an 87 mm diameter downpipe.
Distance between downpipe drops should be no more than 10m. Before ordering, size and flow capacity should be checked using Lindab technical information.
Simply find the goods you are looking for above, and select 'choose options.' Then, choose your colour and size and continue shopping! Once you have filled your basket with the goods you require, simply proceed to checkout.
When you place an order, our distribution team will process your order and dispatch the goods. 
Any other questions?
If we still haven't answered your question, you can contact us below and we will get back to you as soon as possible.
Lindab Rainline Installation Video