Fibre cement cladding is crafted using a combination of cement, cellulose, sand, synthetic fibres and water, offering a long-lasting and durable cladding board which lasts for many years. It is often used on buildings where a contemporary look is desired and is one of the most practical solutions for building facades.
These boards are manufactured using advanced technology to ensure the chemically bonded boards should withstand a range of impacts and come with a 10-year guarantee, subject to our terms and conditions.
There are many benefits of using fibre cement boards on your project. One of the greatest advantages is their superb weather resistance; the boards will absorb and release moisture without impacting durability. They also will not rot over time when exposed to rain.
Other Benefits of Cement Board Cladding
Easy to install: These boards can be installed vertically or horizontally, with a 30mm overlap on each board.
Low maintenance: No need to sand or varnish the boards – they are already created with top level durability.
UV resistant – Boards will not fade when exposed to intense sunlight.
Wide range of colours available – The vibrant colour palate ensures you choose a colour which suits your project.
Please also see our full range of screws, trims, fixings and accessories below to support your purchase.
All are available in a range of RAL colours to match your project. The cement fibre boards will require perforated closures and the correct length screws (45mm).
Please consult the installation guide for further details.  Each board covers 0.65m², with a 30mm overlap per board. 
Understanding Fibre Cement Cladding:
Fibre cement cladding is a material composed of cement, cellulose fibres and other additives. Combining these components offers a durable, weather-resistant product with exceptional longevity.
The unique manufacturing process involves autoclaving, which enhances the material's strength and dimensional stability, making it ideal for exterior applications.
Key Benefits of Fibre Cement Cladding:
Durability and Weather Resistance: Fibre cement cladding boasts impressive durability, capable of withstanding harsh weather conditions, including rain, wind, and UV rays.
Low Maintenance: One of the significant advantages of fibre cement cladding is its minimal maintenance requirements. Unlike traditional materials such as timber, fibre cement cladding does not require frequent painting, staining, or sealing. Routine cleaning is sufficient to keep it looking pristine for years, making it a cost-effective, time-saving choice for long-term building projects.
Versatility in Design: With fibre cement cladding, design possibilities are limitless. Available in a wide range of textures, colours, and finishes, this cladding material can effortlessly complement various architectural styles, from modern and contemporary to traditional developments. Whether you seek a smooth, sleek appearance or a textured, rustic facade, fibre cement cladding can adapt to your vision.
Eco-Friendly Choice: Fibre cement cladding embodies eco-consciousness, as it incorporates recycled materials and sustainable sourcing practices. The manufacturing process is energy-efficient, reducing the overall carbon footprint and contributing to a greener construction industry.
Applications of Fibre Cement Cladding
Exterior cladding: Fibre cement cladding's primary application lies in exterior siding for residential, commercial, and industrial buildings. Its ability to withstand the elements, along with its design versatility, makes it an excellent choice for enhancing the aesthetics and protection of facades.

Internal wall cladding: While renowned for its exterior applications, cement board cladding is also suitable for internal wall cladding. It adds character and texture to interior spaces, creating a seamless transition from the exterior design elements.
Soffits and eaves: Fibre cement cladding serves as an effective solution for soffits and eaves, providing a durable and visually appealing finish while safeguarding the building's structural components.
Installation and Maintenance Tips:
Professional Installation: To ensure optimal performance and longevity, it is recommended to have fibre cement cladding installed by experienced professionals. Proper installation techniques, including appropriate fastening and gap spacing, are essential for the cladding's effectiveness.
Routine Cleaning: Maintenance of these boards is straightforward. Regular cleaning using mild detergents and warm water is all that's required to remove dirt and grime and maintain its visual appeal.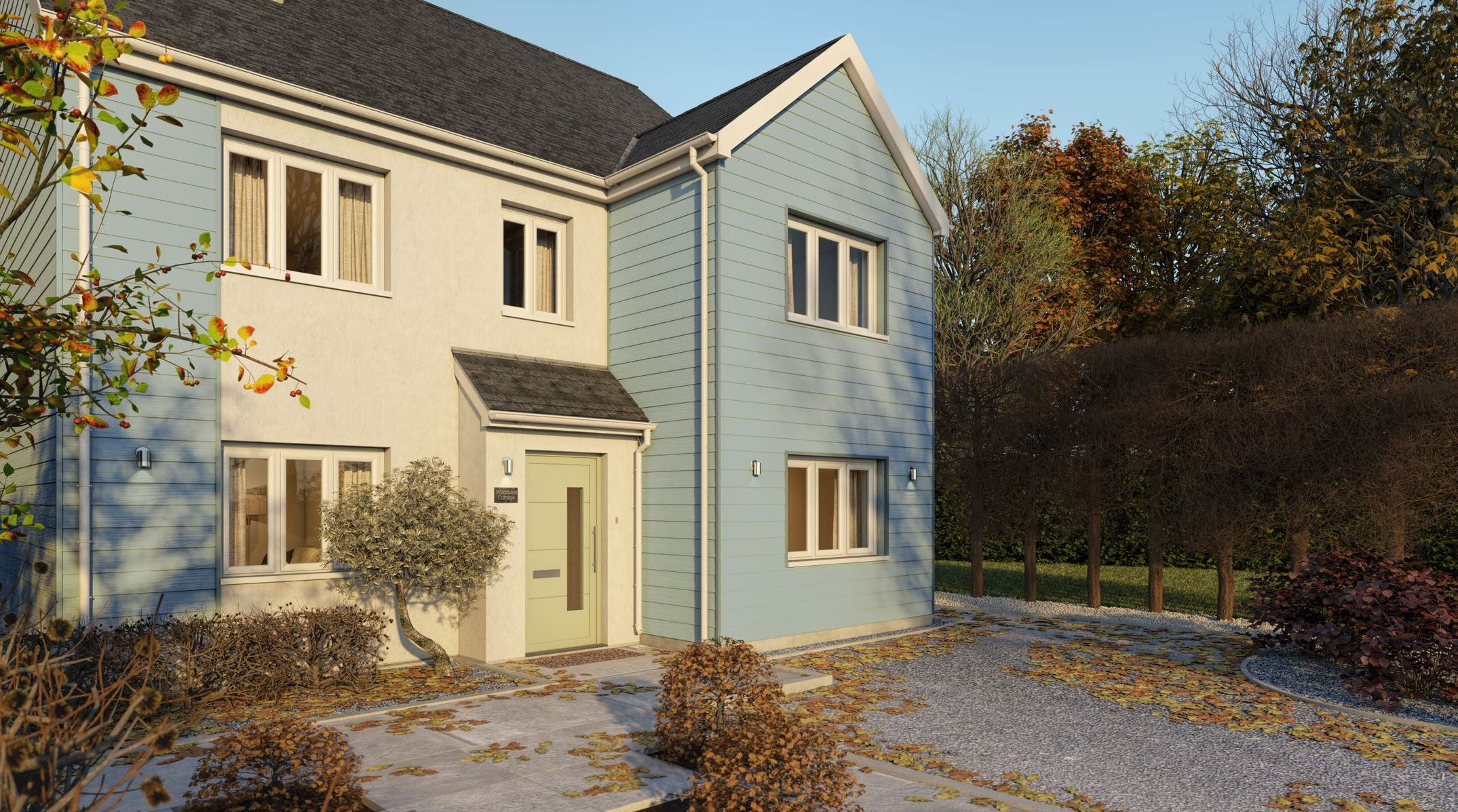 Weather Resistant Fibre Cement Cladding
Whilst timber or composite cladding have traces of wood in their structure, fibre cement boards do not, and because of this, they do not expand or contract in the hot summer months.
The advanced blend of  cellulose fillers and fibres with water creates cement, which is then pressed and rolled to create a pliable material formed into 3.66m cladding boards.
A woodgrain effect is achieved by manually etching the boards, and then painting them for a premium finish.
Low Maintenance
Are you looking for cladding boards which are low maintenance? Look no further than fibre cement cladding. There is no need to sand, varnish or paint these boards. All that is required is a simple wash to keep dirt and other unwanted dust that builds up over time. Consult our full guide for more details or email info@tradewarehouse.co.uk or any advice on cleaning/installation.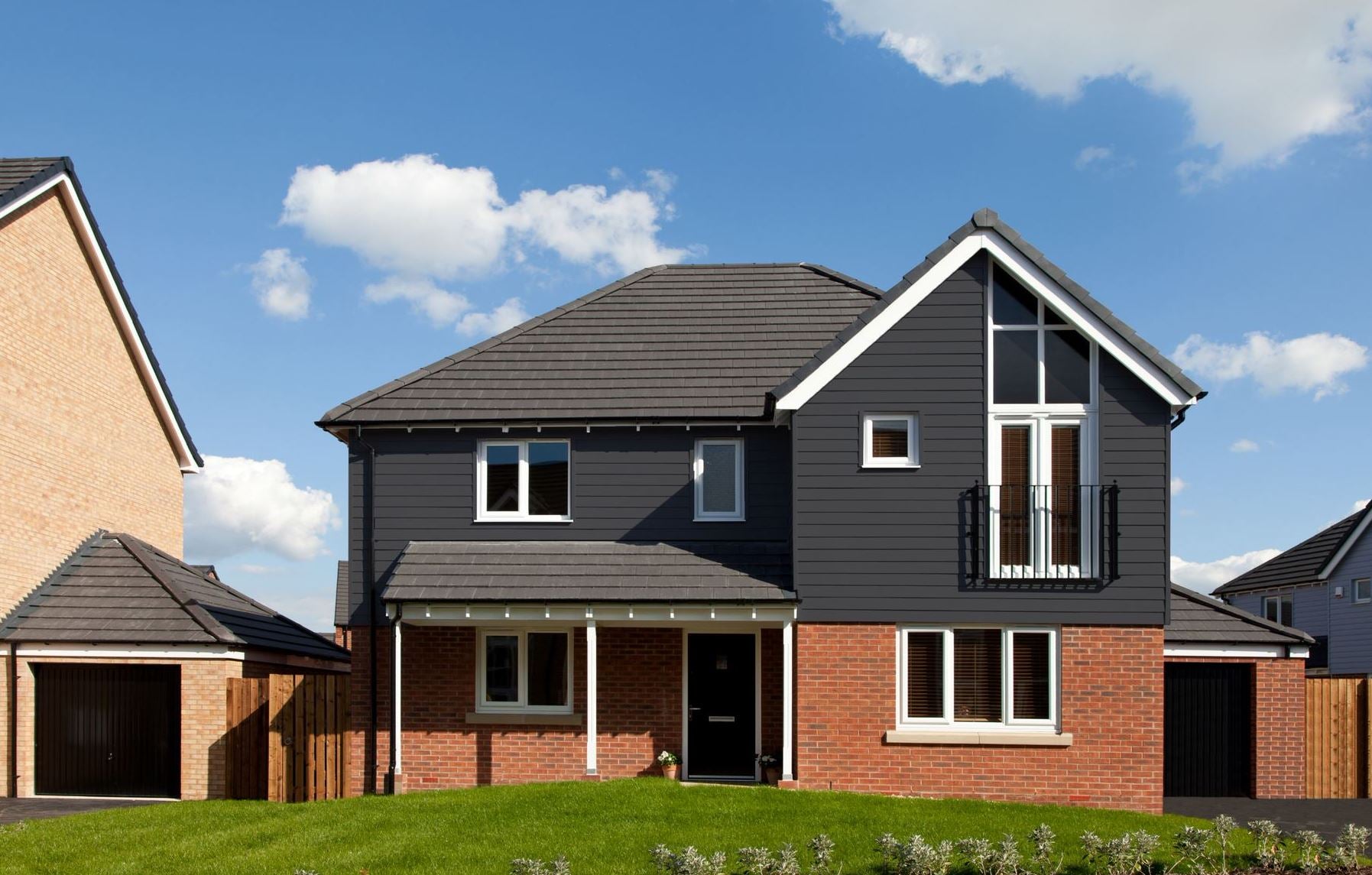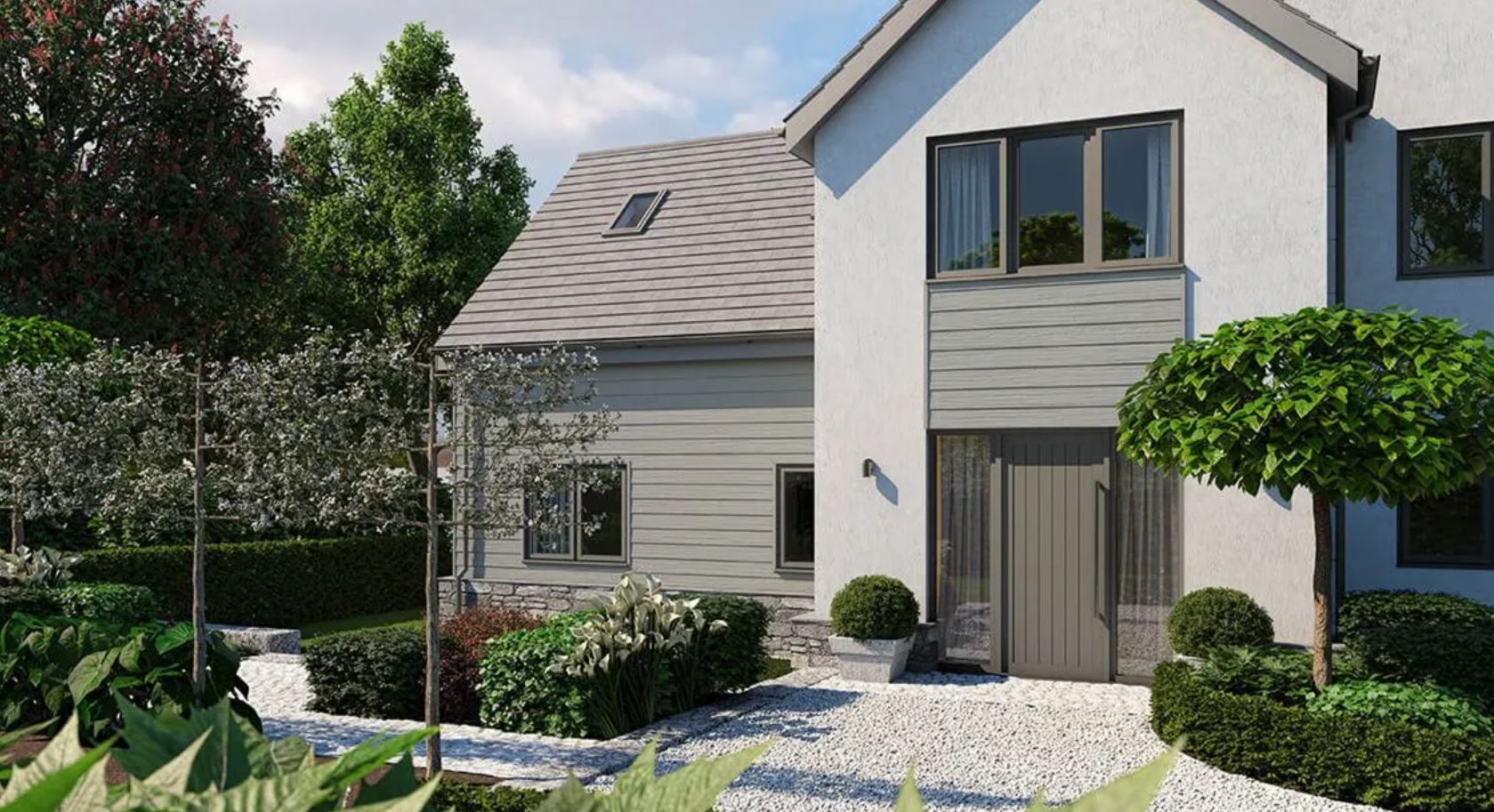 Range Of Colours Available
We supply a wide range of colours, making it easy for you to suit the interior or exterior of your property.
If you would like a closer look, you can directly request a sample pack of fibre cement boards by getting in touch with our team: info@tradewarehouse.co.uk.We offer composite cladding in eight colours and two finishes, giving you a wide range of choice!
Fibre Cement FAQs
When maintained correctly, the lifespan of fibre cement cladding is up to 50 years.
It is created by mixing cellulose, fillers and fibres with water, followed by cement to form wet sheets which are rolled and pressed to extract excess moisture.
The mixture remains pliable for a short while after it's formed, allowing you to craft boards and small tiles.
A great benefit of using these boards is their resistance to scratches, which can sometimes develop on other materials (like wood) over time.
They are fitted to battens using 38mm screws. Screws should always be inserted at the top of the board into the structural battens. Please refer to the full installation guide for more information.
NB: Each board is 3.66m long, covering 0.65 meters squared.
Here are some of the top benefits:
Cellulose fibres inside the boards offer good strength and integrity.
Sand is used in the production process to give weather-resistant properties to the boards. This makes them great for coastal locations which are exposed to harsh British weather.
Easy to install – they are created to be used horizontally. The feather board effect gives a 30mm overlap on each board.
Can be cut to fit around, windows and doors (only use a wet saw to cut). Please keep safety in mind.
Enhanced aesthetic appearance – perhaps the best benefit! They look beautiful!
Compliments our steel guttering and water butts to give an elegant finish to your property.
10 year guarantee
UV resistant
We offer a selection of 9 beautiful painted finishes, including light grey, white, blue, cream, sage green, granite, slate and sage grey, as well as an unpainted finish.
Approximate delivery time is 7-10 working days from receipt of order.
Any other questions?
If we still haven't answered your question, you can contact us below and we will get back to you as soon as possible.