Next working day shipping on galvanised steel, anthracite grey and black (order by 11am) - applies to 100mm,115mm and 125mm gutter widths and 60, 80 or 100mm downpipes only.
If you are looking for an affordable and attractive metal guttering system, then Galvanised gutters are a great option. We know it can be tough to choose a rainwater system, but here at Trade Warehouse, we supply steel guttering that looks beautiful on heritage and contemporary properties.  Choice includes a  straightforward galvanised appearance along with a wide colour range that includes the popular black and anthracite finishes. Galvanised steel guttering can be easily installed by a competent DIY'er or main contractor.  This system is eco-friendly (the metal is completely recyclable) and, when compared to the appearance and lifetime of plastic gutters, they are a much better option.
Galvanised steel gutters are a smart, stylish, eco-friendly and sustainable drainage system. The popular choice in Europe for many years has been uPVC, which is much less eco-friendly.
Zambelli's deeper-flow half-round profile comes with a manufacturer's guarantee of 15 years, and a life expectancy, with sensible maintenance, should be 25 years+.
We also supply a number of other rainwater systems, including aluminium, cast iron and zinc guttering. Whilst steel is a more cost-effective option, cast aluminium can look great on heritage properties where a traditional Victorian-style façade is required. If you'd like a sample of any materials, please get in touch with our team: info@tradewarehouse.co.uk.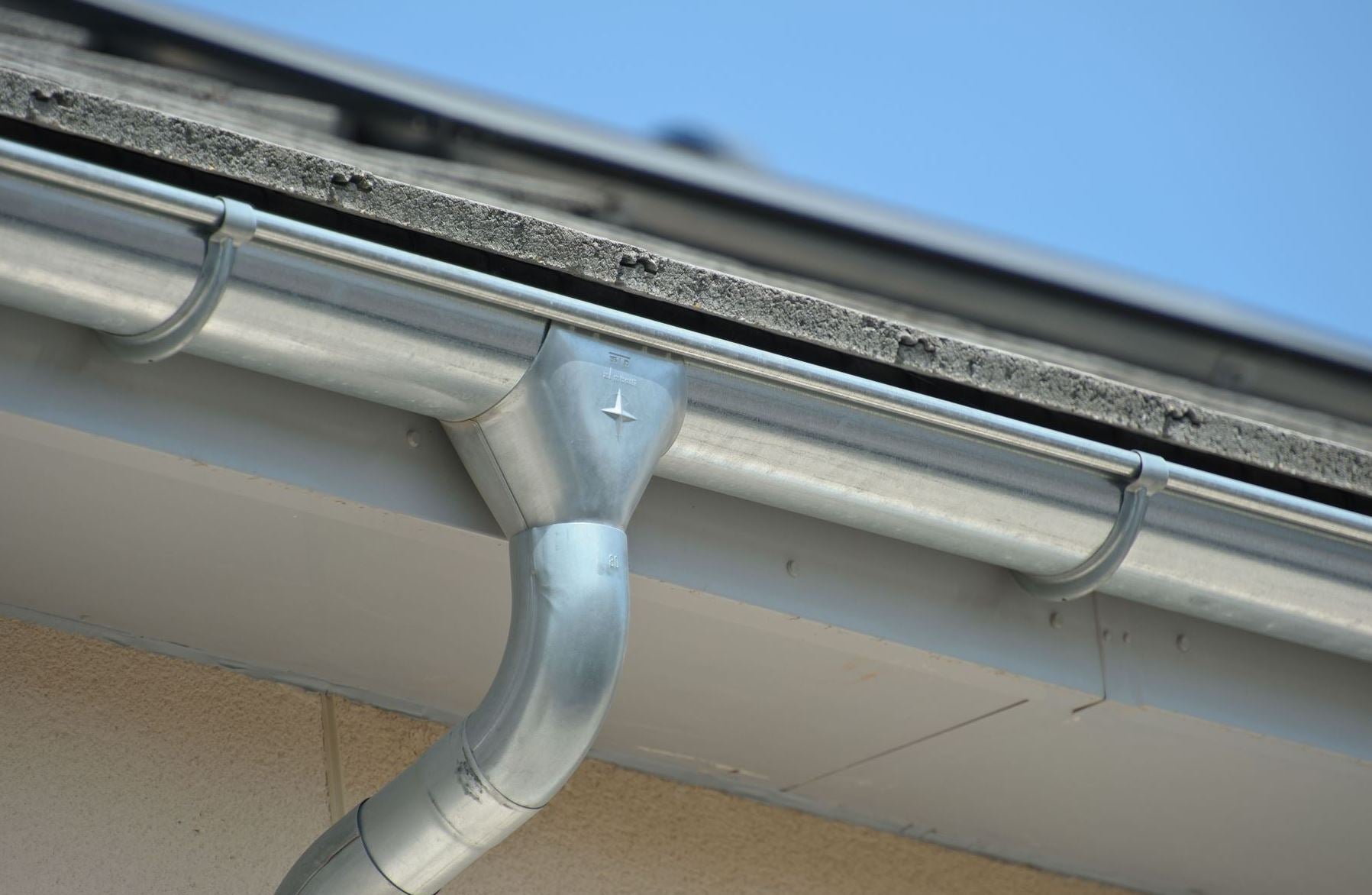 The Future of Rainwater Drainage
The Zambelli steel guttering rainwater system is one of the most eco-friendly drainage systems in the UK. It has rapidly gained popularity with many homeowners, architects and developers across the country.
Being fully recyclable and lasting a lifetime, this system is the perfect choice for those who want a rainwater system that looks classy and cares for the natural environment.
uPVC guttering, whilst cheaper, is prone to cracking and does not last as long as metal guttering.
Next Working Day Delivery
Not only is this steel guttering system beautiful, we can get the components to you on a next working day delivery (cut-off is 11:30am). This applies to the popular choices such as galvanised, anthracite grey and black in 100mm, 115mm and 125mm.
If you need a custom RAL colour, please be aware this will result in longer delivery times (7-10 working days to allow for spray coating). If there are any problems with your delivery, our team will rectify these issues with immediate action.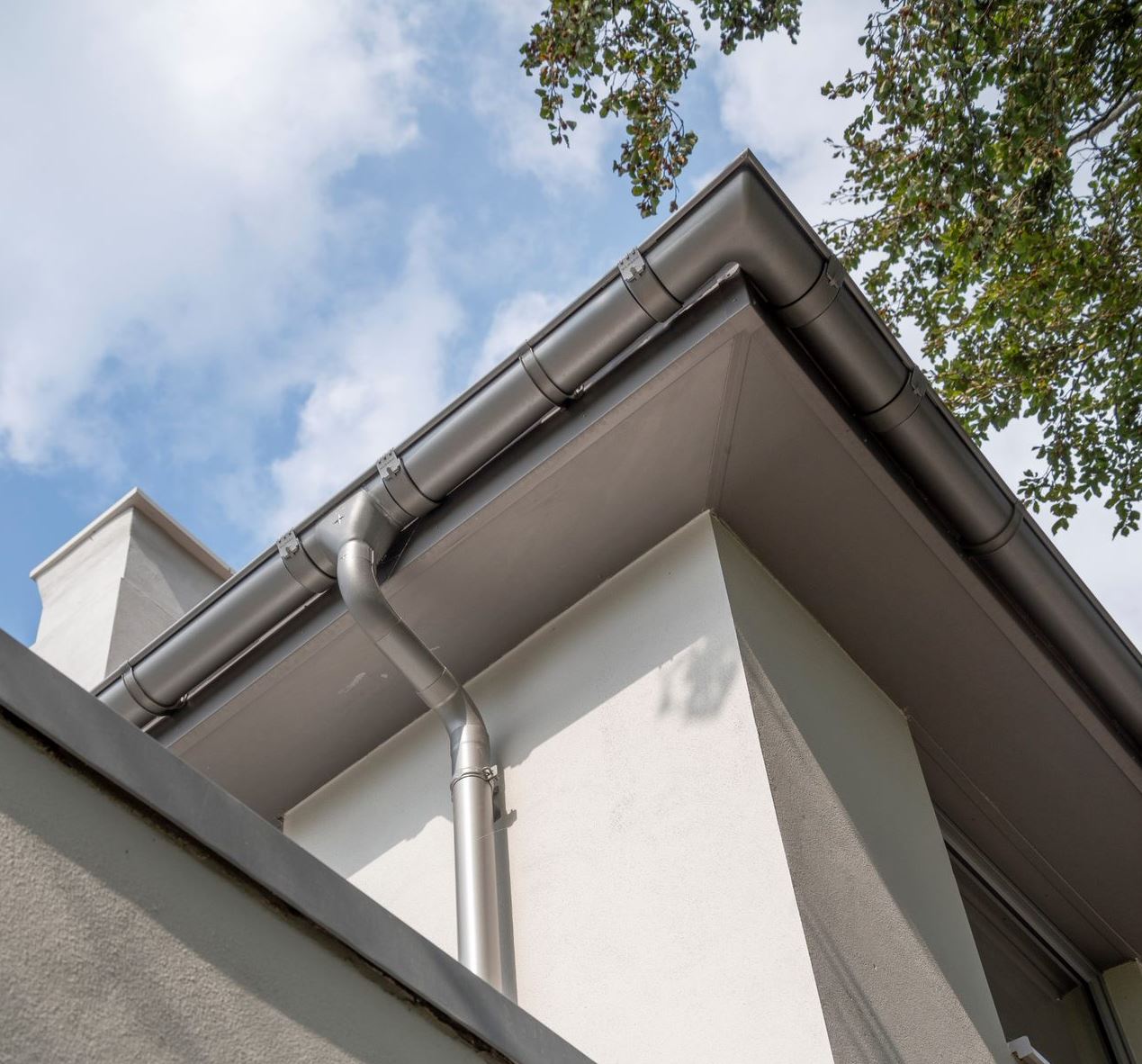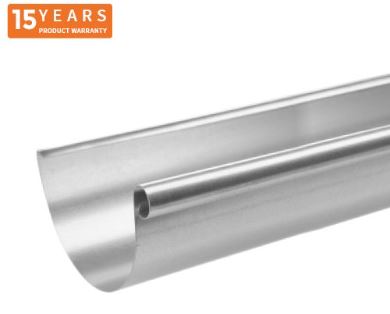 Range Of Colours Available
Here at Trade Warehouse, we can offer you 8 beautiful colours to choose from.
Please be aware only popular colours are on a next working day delivery - please get in touch if you need a custom colour. These steel gutters also compliment our cladding, decking and fencing, and corrugated roofing materials.
Shop Lindab Rainwater
Lindab guttering is a leading metal guttering brand. We work with Lindab UK to deliver high quality guttering nationwide, supplying thousands of homeowners and builders who need the items quickly. Lindab gutters are crafted from high strength steel sourced from top European suppliers, giving you added peace of mind when ordering with us. The substrate used is a galvanized zinc coating and is finished with a primer coating, and finally a high-build polyester paint that gives long lasting colour and added protection.
Shop Lindab Guttering Now
Steel Guttering FAQs
Yes! We think doing this makes properties look co-ordinated and smart. 
Options include RAL 7011 and RAL 7016 – both colours are often used by glazing and door manufacturers. Get in touch on info@tradewarehouse.co.uk for advice on choosing colours.
Absolutely. Galvanised steel guttering systems look fantastic when paired with a standing seam metal roof. Visit our sister website, The Metal Roof Company, to find out more about zinc, GreenCoat and copper roof materials for your project. We can also supply corrugated roofing sheets for your project.
"RAL" is the colour system used to identify metal paint colours. It makes purchasing easy. It means you can order from a supplier and be clear about the exact colour you are searching for.
We supply Lindab galvanised guttering. This Swedish company is one of Europe's largest manufacturers of rainwater products and ventilations components.
We also supply Zambelli galvanised steel components from Germany.  These gutters tend to come with a deeper flow capacity. Email at info@tradewarehouse.co.uk for support.
We can offer any RAL colour you'd like! Our popular colours are galvanised, black and anthracite grey. These are also available on a next working day delivery basis.
We can offer samples if you send us your requirements beforehand. In some cases, we may be able to send you a steel guttering component before purchase.
For popular colours and sizes (galvanised, matt black and anthracite), we can get your order out on a next working day delivery (if the order is placed before 11am).
Any other questions?
If we still haven't answered your question, you can contact us below and we will get back to you as soon as possible.